Our Pastor - Teacher

---
Wallace and Linda Mitchell were married December 21st, 1968. They have two grown children and six lovely grandchildren. Wallace began his career working for the CIA from 1973 to 1989. Then he served as associate Pastor at Reston Bible Church for 10 years. Wallace and Linda have had the privilege of serving in a variety of ministries that have helped give them a broad view of church service. Their heart for Scripture is steadfast and they have a passion for people, both as a result of difficulties they have endured and their experience receiving God's healing touch. They were called in 1997 to plant a church in the Ashburn area based on the cell/shepherd group model with an emphasis on empowering and releasing individuals. The leadership at Reston Bible Church commissioned Wallace, Linda and a small group of pioneering individuals to start Broadlands Community Church in January of 1998. During its early years as a new church plant, BCC met in various schools while seeking a permanent home. In 2004, BCC purchased 5 acres in Ashburn and on March 4, 2007 moved into the present building. Wallace and Linda are now at the point of seeing their spiritual children fulfilling the ministry of the Kingdom of Christ.
Our Pastor - Author
---
Their marriage had
been all but dead...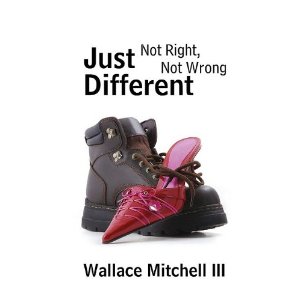 It's obvious that whatever they did to restore their marriage worked! That's why I am excited that Wallace has written this book and so openly shares that story. They lived through a crisis that would destroy most marriages and now are helping other couples build their relationship on a solid foundation while growing daily in love and respect toward each other. This book is a treasure refined out of personal pain, followed by the insight Wallace and Linda have gained through years helping and counseling other couples. Your marriage will be better as you follow the concepts Wallace presents in this book.
—Steve Grissom, Founder and President, DivorceCare/Church Initiative

I highly recommend this inspiring book to anyone desiring to gain a clear perspective on how a husband and wife can practically learn to really love one another. Thanks, Wallace, for your vulnerability and thanks for this vital contribution to thousands of marriages that will experience a healed and healthy relationship by following the truths found in this book.
—Larry Kreider, author and International Director of DOVE Christian Fellowship Int'l

A Division of House To House Publications
Religion / Christian Life / Marriage
Not Right, Not Wrong, Just Different Wallace Mitchell III
Order your copy today!