In this powerful book, Voddie Baucham, a preacher, professor, and cultural apologist, explains the sinister worldview behind the social justice movement and Critical Race Theory—revealing how it already has infiltrated some seminaries, leading to internal denominational conflict, canceled careers, and lost livelihoods. Like a fault line, it threatens American culture in general—and the evangelical church in particular. Whether you're a layperson who has woken up in a strange new world and wonders how to engage sensitively and effectively in the conversation on race or a pastor who is grappling with a polarized congregation, this book offers the clarity and understanding to either hold your ground or reclaim it.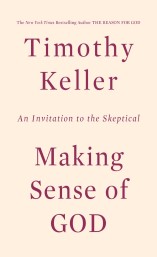 What role can faith and religion play in a culture that emphasizes science and materialism? Has Christianity lost its relevance in our skeptical society? Keller answers with a resounding "No!" Writing for both ardent believers and confirmed doubters, he shows why following Jesus meets our deepest needs for meaning, satisfaction, freedom, identity, justice, and hope. We live in an age of skepticism. Our society places such faith in empirical reason, historical progress, and heartfelt emotion that it's easy to wonder: Why should anyone believe in Christianity? What role can faith and religion play in our modern lives? A great resource for believers. A great source of truth for skeptics.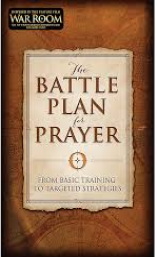 The Battle Plan for Prayer begins with prayer's core purpose, its biblical design, and its impact throughout history. Readers will be guided scripturally through the fundamentals of how effective prayer works, inspired towards a closer, more intimate relationship with God, and shown how to develop specific prayer strategies for each area of life. Prayer can accomplish what a willing God can accomplish. It should be your first plan of attack in all of life's battles, not your last resort. If you want to experience the joy of mightily answered prayer, then it's time to engage with God at another level.
The Holy Spirit... Greater than your theology, bigger than denominations, beyond all we can imagine, God's gift to the church and to you Debate about the Holy Spirit has been around for a long time. In Holy Fire, best-selling author and respected theologian R. T. Kendall sets the record straight about the Holy Spirit's role in our lives and in the life of the church. If you want to increase your knowledge of this most misunderstood member of the Trinity, or if you long to experience His presence in your life in a deeper way than ever before, this book is for you. Are you charismatic? He is bigger than your signs-and-wonders events. Are you Reformed? He will not be limited by your theology. As Jesus said of the Holy Spirit, "He blows where He will."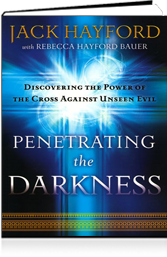 Evidence that evil is flourishing faces Christians every day, leaving many feeling hopeless and helpless. What they don't realize, says esteemed pastor Jack Hayford, is the power that is theirs through the cross. Instead, they labor under the misconception that spiritual warfare occurred only during biblical times. But it is right here, right now, says Pastor Jack. And for the first time he lays out the strategies he's learned for engaging and defeating evil through prayer. With clarity and passion, he shows readers how to• develop powerful devotional habits • engage in intercession • plead the blood of Christ • understand the correct use of binding and loosing • confront evil • learn why some prayers don't succeed • and much more When believers embrace the cross's power, they will stand up in hope and light against the evil of this world, penetrating even the deepest places where the enemy's darkness dwells.